Custom Photobooks are a special gift for any reason.
Here are few samples to some memory books I've created. Click on the each book to see the finished book.
Custom Cover Memory Book
Nana's Girls
8" x 8" hard cover
23 pages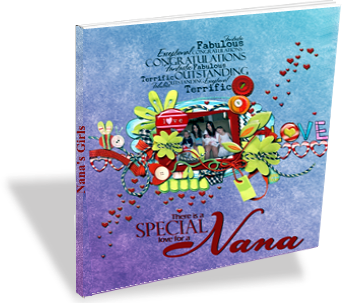 Wedding Album
Rachel & Derrick
12" x 12" Linen Cover
30 pages
Also, even though the demonstration says "low resolution" the book turned out perfect.
Hugs from the heart,
Jeanette